Extensive Up-to-Date Labour Market Intelligence
ManufacturingGPS
ManufacturingGPS is a fully searchable interactive LMI system, with benchmarking, skills and capability resources, reports and outreach portal to better help the manufacturing sector by providing a crucial and unique tool that currently does not exist in Canada today! This macro-level LMI resource with the flexibility of micro-level detail, combined with EMC's extensive consortium and online network will better position Canadian manufacturers on the global productivity map.
Get the Info Today!
State of Canada's Manufacturing Sector Report
We are pleased to present the results of our recent Labour Market Intelligence (LMI) research study - State of Canada's Manufacturing Sector: A Map of the Manufacturing Workforce 2022-23. In the report, you will find information related to workforce demographics, wages and salaries, hiring and recruitment, skills development, and more.
Download Full Report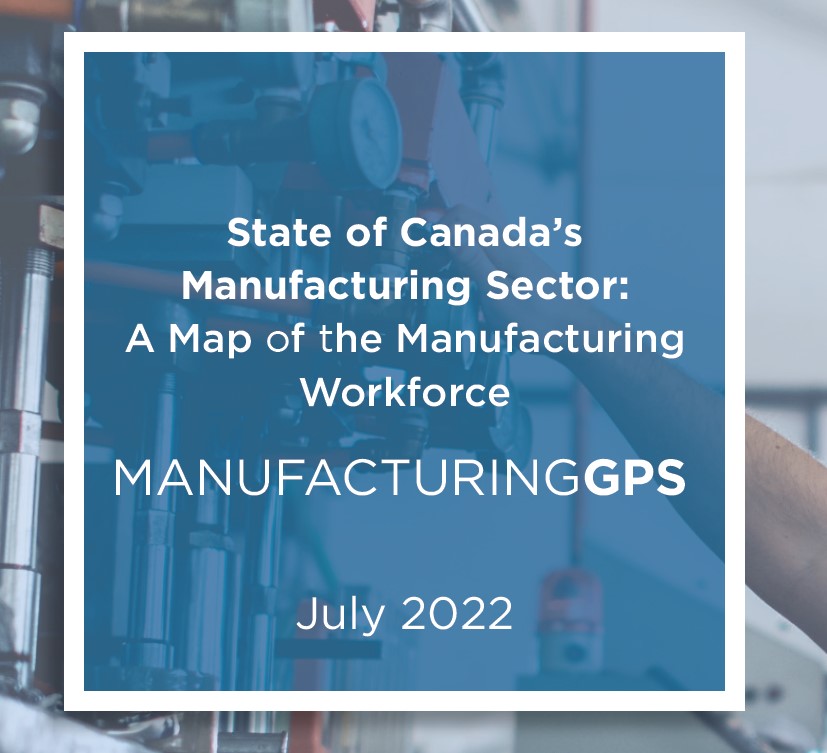 How ManufacturingGPS Can Serve Your Organization
EMC currently helps its audience source opportunities through its member network. ManufacturingGPS will continue to grow this to a much larger scale. ManufacturingGPS is constantly being developed and will continue to find new ways to provide manufacturers, universities, colleges, and government with the information they need to better identify future workforce trends and integrate effective solutions.
I'm Ready For Results!
Participate in ManufacturingGPS today!
ManufacturingGPS engages manufacturing employers across the country. Through its national audience, EMC will continue this initiative with direct-to-industry outreach that utilizes EMC's thriving membership and audience of over 40,000 manufacturing employers.
Become a Member
Being an EMC member provides the perfect forum for building new ideas, discussing innovative concepts, and creating firm relationships with Canadian manufacturers. Bringing people together at the grassroots level is the foundation of Excellence in Manufacturing Consortium, and what makes us unique in our field.
Contact Us